Our property management division is now owned by Leibsohn Wallin Management!  New Name - Same Great Service!
We offer full service property management for all sectors of commercial real estate throughout Washington State and currently manage a diverse portfolio consisting of retail, office, medical, and industrial. We focus on providing first class management services that increase tenant retention and rental rates while keeping operating cost at or below market rates leading to enhanced property values and peace of mind.
Property Management Services
Building long-term relationships and enhancing asset value is imbedded in our approach to serving owners and investors. Our goal is to control costs, enhance value, and protect the assets for the long term; which is one reason why we directly manage each and every property.
Our experienced property management team draws from industry-leading programs, accounting procedures and technologies; all to achieve greater efficiencies and make your properties work better for you.
It is here that you will find our operations people, the front line folks and the maintenance staff who keep the physical building clean and functioning to the utmost.
In addition, we have built an excellent reputation for responsiveness to service; which has helped us forge lasting relationships with a broad range of individual and corporate tenants. Our strength of retaining existing tenants and attracting new tenants is clear evidence of the level of service we provide.
At the present time, Leibsohn Wallin Management's portfolio consists of more than 1.5 million square feet of office, medical, industrial and retail properties.
You can take great pleasure in knowing that our experience is your success. Contact us for more information on managing your Commercial property.
Services Offered
Leibsohn Wallin Management. is proud to offer the following customer tailored services to our clientele:
Property Management of Office, Industrial and Retail Properties

Property Maintenance

Facility Management

Corporate Real Estate Management Services

Asset Management

Real Estate Accounting and Financial Reporting

Property Ownership and Management Consulting

Historical Property Management and Ownership

Lease Administration

Leasing and Building Representation Services for Office, Industrial and Retail Properties

General Brokerage, Acquisitions and Dispositions

Coordination of Tenant Improvements
Leibsohn Wallin Management
40 Lake Bellevue Drive, Suite 270 | Bellevue, WA  98005
425-454-4525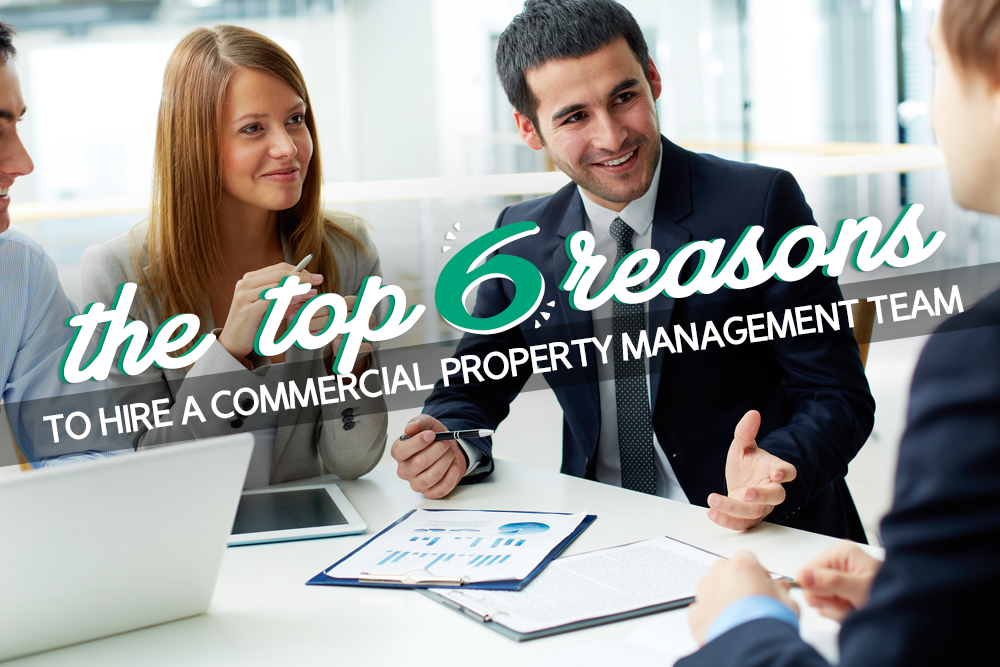 We meet property owners all the time who ask us why they should invest in hiring a property management team.
Leibsohn Wallin Management would like to share our top 6 reasons to invest in a great property management team:
1) Experience
Right off the bat, it's likely that, unless you've been around the block a time or two, a trained commercial property management team is going to have more experience with what it takes to successfully manage your investment property simply because it's what they do, full-time, 24/7. Not only do they have the first hand experience of successfully managing other commercial investment properties, they also have hours and hours of rigorous training, testing and certifications on how to do that job to the very best of their ability.
2) Market Knowledge
As a property management team, it's our job to stay in tune with the market and know what's going on in the area. This way we can help suggest how to best position your property for success.
3) Communication
Unless running your investment property is your full-time job, chances are that you are a busy person with other things to do than answer tenant phone calls at all hours of the day, phone in work orders, negotiate with vendors, compile annual property reports for shareholder meetings, and connect with your tenants in a meaningful way that will build trust, help maximize tenant satisfaction and boost overall tenant retention.
4) Troubleshooting
Again, this is what our property management team does for a living. We are skilled at dealing with any situation that arises quickly, effectively and cost efficiently, while at the same time making sure to conduct ourselves in a professional manner that gives both the tenant and property owners the respect they deserve.
5) Maximized Returns
The number one goal of our property management team is to help you maximize your return on your investment. This means we will do more than just building maintenance; we are trained to streamline your operations and take them and your ROI to the next level.
6) Protect Your Investment
Just like a new mother wouldn't hand over her newborn baby to just anyone, our property management team is here to help you protect your investment and care for it as if it was our own. Our team is built around a core structure of individuals who have had personal experience as investment property owners themselves and gone through rigorous professional training to make sure they can protect every investment property we handle as if it was their own.
We would like to invite you to contact us if you own a commercial investment property and you're curious to learn more about what a property management team could do for your ROI, make sure to contact us at twallin@leibsohn.com